Subject Leader: Miss Charlotte Clarke
Intent
At Selside School, the history curriculum is strongly linked to our term-time class topics and is shaped to ensure it is inclusive of all learners. History helps the children to gain the knowledge and skills that are needed to make thoughtful observations and judgements about our past. We aim to inspire the children's curiosity by using an enquiry-based approach in our learning. We provide a broad, balanced and differentiated history curriculum that encompasses British Values. History has meaningful links to other subjects such as Reading, Writing, Geography and Art and Design.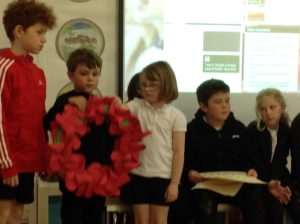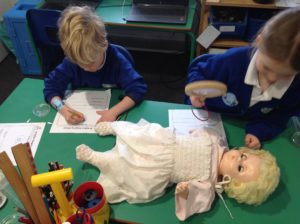 Implementation
History Long Term Plan – Year A
History Long Term Plan – Year B
History Long Assessment & Vocabulary Progression
Primary National Curriculum – History
Enrichment and Culture Capital
History is an important part of our curriculum, as it enables the children to form links between the past and the present. Through doing this, they are able to show friendship by working together and discussing ideas about what and why things happen. They show respect by gaining an understanding of morality and learning about different people's perspectives, identifying where different choices could lead to different outcomes. Furthermore, they are able to develop a better understanding of our multicultural society by studying comparisons between local, British, European and world history. Our children are able show courage in their learning by forming and expressing their own opinions about how our history has shaped us. Our history curriculum also provides many opportunities for children to experience history outside the classroom. School trips include visits to local museums, national museums and historical sites. We also celebrate historical dates, such as poppy day, where the children express thankfulness towards our ancestors.
Impact
We want our Pupils to become Historians who have:
An excellent knowledge and understanding of people, events, and contexts from a range of historical periods and of historical concepts and processes.
The ability to think critically about history and communicate ideas very confidently in styles appropriate to a range of audiences.
The ability to consistently support, evaluate and challenge their own and others' views using detailed, appropriate and accurate historical evidence derived from a range of sources.
The ability to think, reflect, debate, discuss and evaluate the past, formulating and refining questions and lines of enquiry.
A passion for history and an enthusiastic engagement in learning, which develops their sense of curiosity about the past and their understanding of how and why people interpret the past in different ways.
A respect for historical evidence and the ability to make robust and critical use of it to support their explanations and judgments.
A desire to embrace challenging activities, including opportunities to undertake high-quality research across a range of history topics.